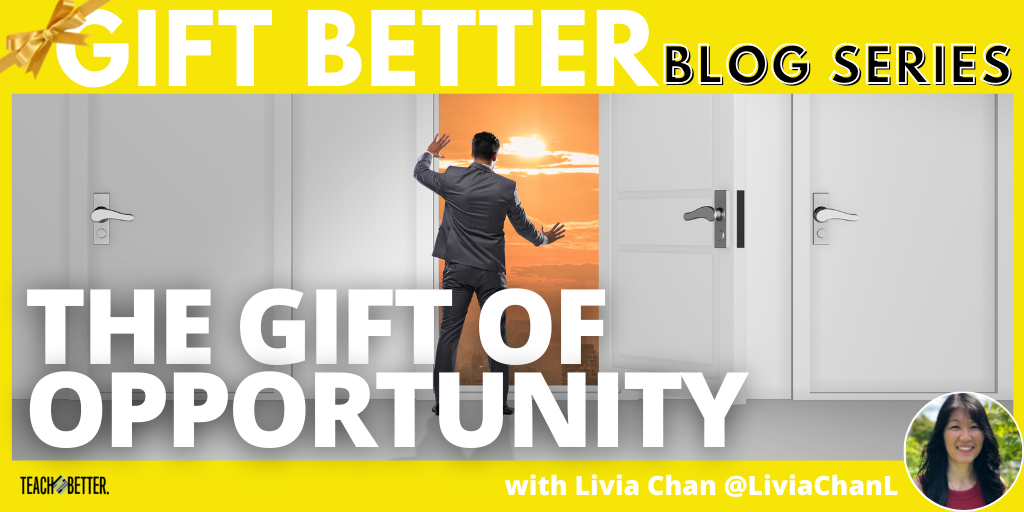 TL;DR:
Opportunities are everywhere. It's up to us to see them and take them.
Know your WHY. Align opportunities with your core values and beliefs.
My WHY is all about relationships. There are opportunities everywhere—every interaction, every person, every place to build relationships.
Model to students to see opportunities, and to take and create them to better themselves. There are many areas of opportunities to learn, for self-improvement, and growth in any area they desire for betterment.
Change mindsets to turn negative situations into a gift of opportunity to make the most out of the situation.
Opportunities are presented to us each and every day but do we see them.

To see an opportunity we must be open to all thoughts.

Catherine pulsifer
Continue reading