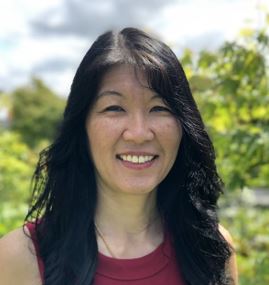 Hi there! I am a mother of two young adults, a Head Teacher in Burnaby, and a ringette player and coach with multiple passions. Family and friends are on the top of my list, including people and relationships. Writing is one of them. Teaching, learning, and leading are as well, plus all things ringette!
"Working together to better ourselves, each other, and the world around us."
This is my tagline. It took me about three months to come up with something that reflected what I believe. I tried on many but nothing seemed to feel just right until this one. It has been over 10 years and to this day, I still love it. We are not alone in this world. I am who I am largely because of others around me who have loved me, guided me, supported me, and helped shape my being. I learn from them and you, and collaboratively, we make each other better. Every interaction is an opportunity to make each other better.
My WHY for this blog is to share my thoughts, feelings, and open reflections about teaching. I have wanted to have a platform to share beyond my classroom blog but didn't have the time or capacity to as I served in my previous role on the Staff Development Team in Learning Technologies (6 years) while also coaching ringette at the AA level. Two passions didn't allow for one more! I have been back in the classroom for almost two years now so I am ready to be vulnerable and courageous to open up my heart and mind to all of you. This is very much a learning journey for me so I would love for you to join me. Working together to become better together.
Please subscribe to my newsletter and follow me on social media at @LiviaChanL on all platforms. Grateful for you and our connection!