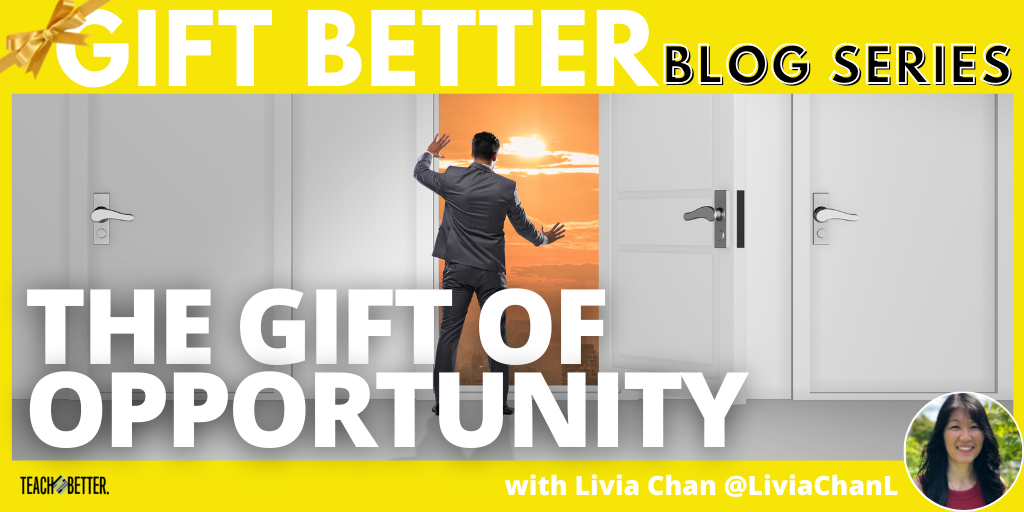 TL;DR:
Opportunities are everywhere. It's up to us to see them and take them.
Know your WHY. Align opportunities with your core values and beliefs.
My WHY is all about relationships. There are opportunities everywhere—every interaction, every person, every place to build relationships.
Model to students to see opportunities, and to take and create them to better themselves. There are many areas of opportunities to learn, for self-improvement, and growth in any area they desire for betterment.
Change mindsets to turn negative situations into a gift of opportunity to make the most out of the situation.
Opportunities are presented to us each and every day but do we see them.

To see an opportunity we must be open to all thoughts.

Catherine pulsifer
Opportunities are infinite, available all the time, everywhere we go, and in every interaction we have. So what do you do with an opportunity?
First step: Open your eyes and your heart. Look around to see possibilities you can turn into opportunities. If you don't see one YET, you may need to develop that skill, take some initiative to find one, or create one for yourself. Sometimes opportunities find you but you also can work towards placing yourself in situations where there will be more opportunities available.
Next step: Assess whether the opportunity is one you want to take. Does it align to your core beliefs, values, and purpose? Can you grow from this? Does it help others in any way and make the world a better place? If so, then…
Final step: Jump in feet first or dive into the deep end! Take the opportunity! If you are not ready yet, a toe dip is still a motion forward.
So how are opportunities gifts?
The start of the school year is a fantastic time to begin to discover the gift of opportunity. There's an opportunity for a fresh start, build relationships, make this year better than last year, and challenge yourself to grow. Typing this makes me feel excited for the year to begin! So many opportunities! But why is it seen as a gift?
If you've followed my Gift Better blog series, you'll know that I see many things as gifts. They are all around us, waiting to be discovered. When we choose to see opportunities as gifts, we are less likely to take them for granted and instead, treasure them.
The more we see we live in a land of abundance and gifts, the more we find happiness and joy. The true gift of opportunity is to see differently, change our mindset, and fully experience what life has to offer daily.
So where do we begin? Start with your WHY. What are your core values and beliefs? How can eyes be opened to opportunities that align with your why?
With opportunities as abundant as sand on a beach, which ones will you choose to see and take?
Opportunities are infinite, available all the time, everywhere we go, and in every interaction we have. So what do you do with an opportunity? Take it! CLICK TO TWEET
Know your why
My WHY is all about relationships—the relationship with myself, building and maintaining relationships, and serving others. So, I've learned to see opportunities everywhere, in every interaction, every person, and every place. Which ones do I choose to take? The ones I value and want to nurture.
It fills my heart to connect and build relationships, as well as make new ones. My life is enriched by the people in them. The more I see opportunities to connect and take them to also serve, the richer my life becomes.
Walking down the hall, I see colleagues in classrooms. I put on my "gift of opportunity" lenses. Here is an opportunity to acknowledge, greet with a smile and a warm hello, say something uplifting, and make their day a brighter one. I'll take it! When I sense someone could use a "pick me up," there is an opportunity to show I care. I'll take it! If there's a student, colleague, friend, or family member who is on my mind, there's an opportunity to connect. I reach out! Every time I have, I felt like I've been given a gift—a blessing by the positive interaction because it deepened our relationship and brought joy to my heart.
Why take these opportunities? To make an impact, one person at a time. We know the impact one positive interaction can have. Although it may be immeasurable and the true impact unknown, trust you are making this world a better place, one interaction at a time. This is my why.
What's your why? What opportunities will you begin to open your eyes to SEE first and then TAKE? Put on a set of opportunity glasses and choose to see possibilities and then turn them into opportunities. But don't stop there! Take action!
Opportunities provide us with a chance to grow
Sometimes in our lives, we are offered opportunities we do not feel we are ready for. This is when the imposter syndrome steps in to tell us we don't have what it takes. You don't need to ignore the messages. Acknowledge it. Understand the fear but if it aligns with your why, explore it. This is a gift of opportunity…just for you. If it wasn't meant for you, then the offer would not have presented itself. Perhaps this opportunity leads to a dead end but in most cases, you've learned something about yourself, have grown from the experience, or have a new story to tell.
I learned so much more about myself by taking opportunities even when fearful and apprehensive. I summon my confidence from the confidence others have poured into me. These gifts of opportunity don't always come knocking at your door. I do have to tell myself, "I am braver than I think." (Great advice I repeat to myself often! This was shared by my good friend, Donna Barton.) You can be a role model as you share stories with students about believing in yourself, a growth mindset, and conquering fear, too! Just take the next step!
Students are taught to see opportunities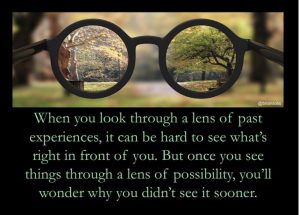 I model and teach students to see opportunities, take, and create them to better themselves. There are many areas of opportunities to learn, for self-improvement, and to grow in any area they desire. This leads to greater independence, self-advocacy, and a belief in themselves.
For example, as part of feedback on students' writing, I always offer an "area of opportunity." It is presented as an imaginary gift but it's very real. They can choose to take it or not. When they do, they grow from it each time. One of my favorite things to experience is when they come back to show me how they've taken that gift of opportunity. The genuine smiles I see show a sense of pride because they took action to grow. This growing confidence leads to more instances where they take opportunities!
Here's another example that encourages self-advocacy. Students are told and reminded often to ask for opportunities. Should they have an idea that will further their learning or show learning in a different way, just ask! This gives them choice and voice. I am but one person trying to meet the needs of all learners. I found it's best to invite ideas because they have their own best interests at heart and kids can be quite creative especially if you allow them! This gift of opportunity led to many different ideas that enhanced learning and truthfully knocked my socks off!
In everything students do, there is a gift of opportunity waiting for them to take. The more they take, the more they learn. The more they invest, the more they grow. This growth mindset helps improve engagement, motivation to learn, and a desire to push themselves further into their stretch zone.
See negative situations as opportunities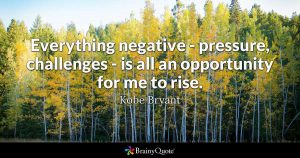 This mindset shift helps me reframe many instances I may not have looked forward to in the past to one where I now have the gift of opportunity. I have worked on training my brain to see situations, especially negative ones, as opportunities.
Here are a couple of examples of mindsets I used to have and still hear often:
Recess supervision: "Ugh, I have to go outside in the cold rain to supervise during my recess break. I don't like doing supervision." Now I think, "I have the gift of opportunity to get to know and interact with more students in the school, say hello to previous students (always heartwarming!), and watch current students in unstructured playtime with peers. Plus, I get fresh air!"
Write report cards: "Ugh, I have to spend so much time writing anecdotal report cards in my evenings and weekends. I dread report card time." Now I think, "I have the gift of opportunity to purposefully hone in and reflect on each and every student's overall strengths, growth over time, and deeply consider next steps." Writing report cards now feels fulfilling and celebratory.
These examples are a gift of perspective: How can I use this as an opportunity and make the most out of this situation to see it as a gift instead of a burden? How can I use it to be better and improve happiness?
Mindful Moment
Think of a situation that you do not look forward to doing. Perhaps it's laundry. I used to feel this way! Reframing the situation to see it as a gift of opportunity changed my mindset. I have the opportunity to serve my family by having clean clothes and an opportunity to take care of those I love. What a gift! It's also an opportunity to appreciate my grandma who did laundry for me when I was a child. Laundry is now something I quite enjoy doing!
Close your eyes. Think of something. What gift of opportunity does it offer?
Gift Better Challenge
Begin to see every day as a gift of opportunity. Everywhere you go, there are opportunities. Any time of the day, opportunities exist if you look for them. Next month, I will share about the gift of leadership. Until then, here are some ideas for this month's challenge. Pick one or pick all:
Know your why. How can you begin to see the "gift of opportunity" and take action as it aligns with your why?
Reflect and consider how we can better connect with others, how we show gratitude, and how we build relationships with every interaction. Pick one day or a part of your day to see every single interaction as an opportunity to connect on a deeper level and to uplift others with your kindness and gratitude.
Pay attention to any negative thoughts. Stop. Ask yourself, "How can I see this as an opportunity?" or "What is this an opportunity for?"
My challenge to you is to explore possibilities, assess their value, and then take the plunge. Take opportunities and run with it. Whenever I have, it has always brought great joy and when it hasn't worked out as planned, I am better because I learned from the experience. Go find your oyster and discover your source of joy!
If we have not connected yet, I am looking forward to meeting you. Feel free to DM me on Twitter. Let's chat! I'd love to hear what resonated with you so you are welcome to fill out this form. I am grateful for your time and appreciate you for sharing your much-valued thoughts.