3 Questions on Educators that Inspire with Livia Chan – April 22, 2021 George Couros asks:
Who is a teacher that has inspired you and why? Who is an administrator that has inspired you and why? What advice would you give your first-year teacher self? I have followed George for many years and was truly so humbled and honoured to be his guest! I'm a big fan! Click here to watch.
---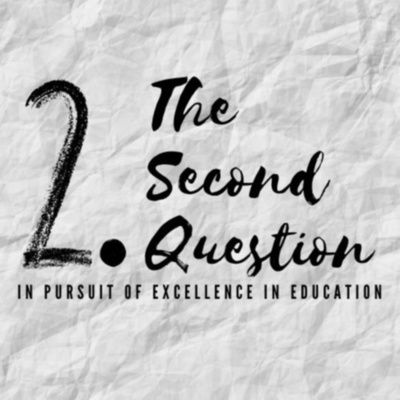 Episode 14 – March 30, 2021
What a wonderful time chatting with my new friend Martin Silverman. This was the perfect follow-up discussion after the first blog post for my new monthly blog series on Teach Better was published 3 days prior – Many Gifts to Discover. We talk about the gift of words. Click here to listen.
---

Season 3, Episode 12 – March 19, 2021
I loved my conversation with Charles Williams as we talk about standards-based grading, celebrating student's strengths and growth, offering choice, making learning fun, and listening to student's voices to inform my practice and to be a better teacher every day. Click here to listen.
---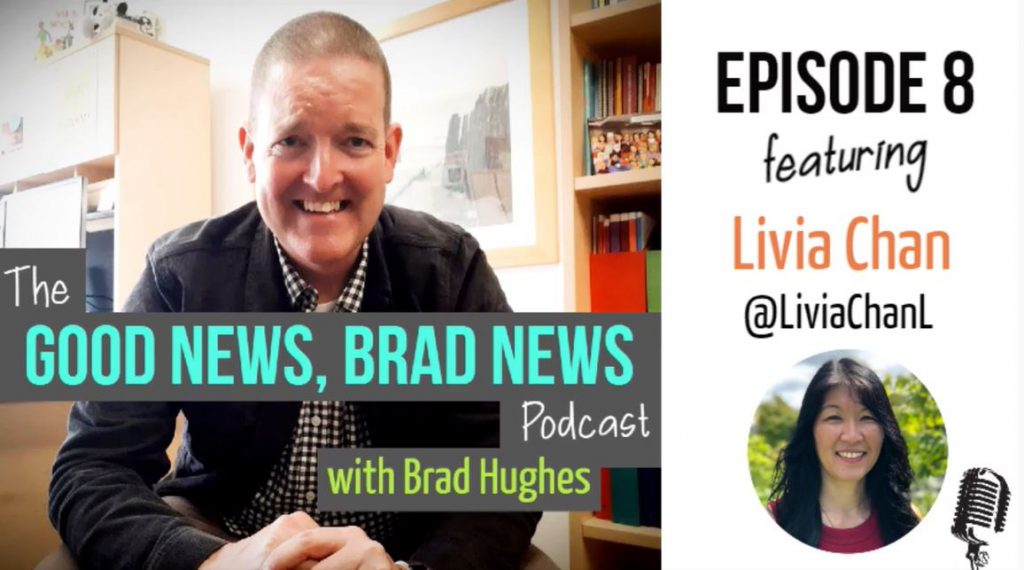 Episode 8 – February 21, 2021
What an amazing gift to connect in conversation with Brad Hughes! Live and lead with your heart. Believe in others until they believe in themselves. When somebody has been put on your heart or your mind, there's a reason. So ACT on it. Listen on Spotify, Anchor, or YouTube.
---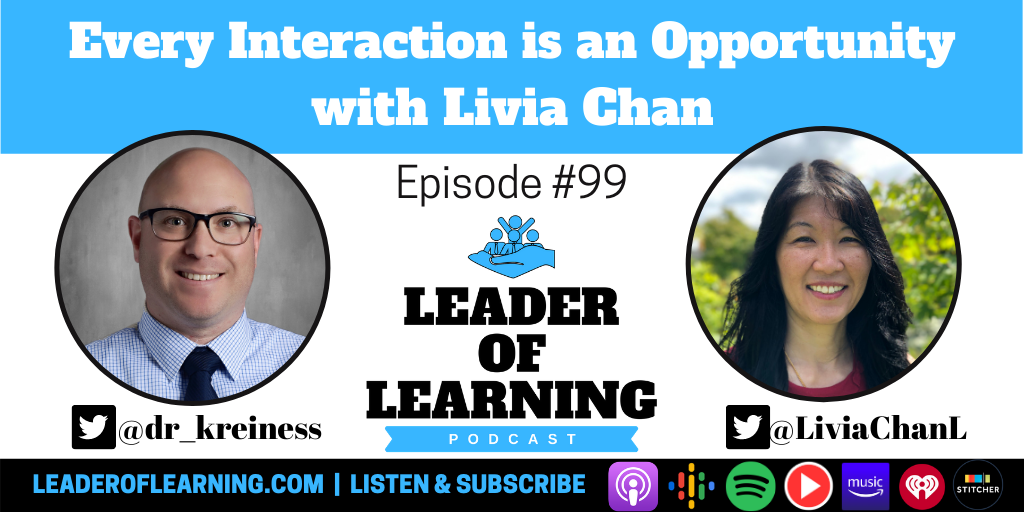 Leader of Learning Podcast
Every Interaction is an Opportunity – February 1, 2021
… to uplift others through our kindness and gratitude – to help make their day a brighter one. Every interaction is either positive or negative. There is no in-between. I appreciate Dr. Dan Kreiness for his time and conversation. Click here to listen.
---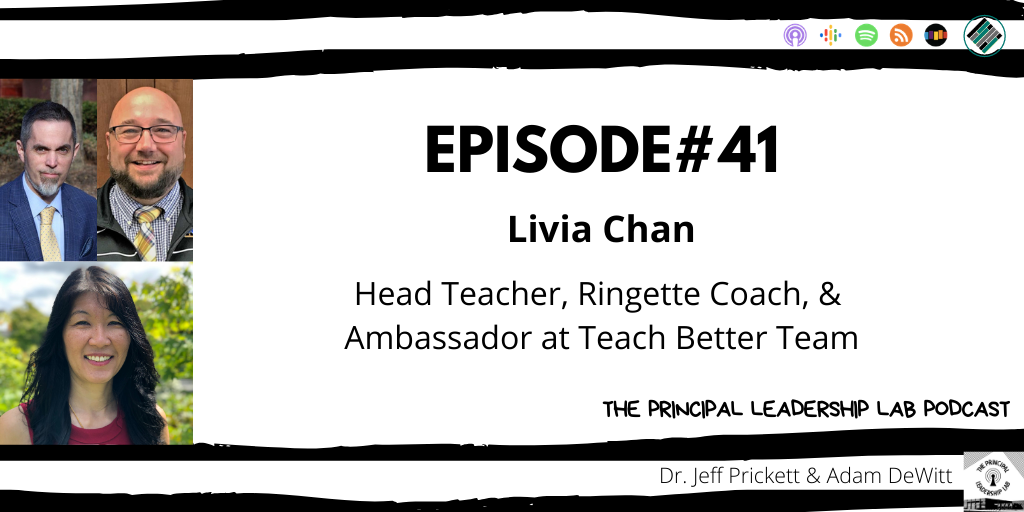 The Principal Leadership Podcast
The Reacher Outer – January 25, 2021
I am always grateful to have an opportunity to share my message. In this episode with Dr. Jeffry Prickett and Adam DeWitt, I talk about the importance of being a Reacher Outer and connecting. People are placed on your heart or mind for a reason. Reach out and circle back. Click here to listen.
---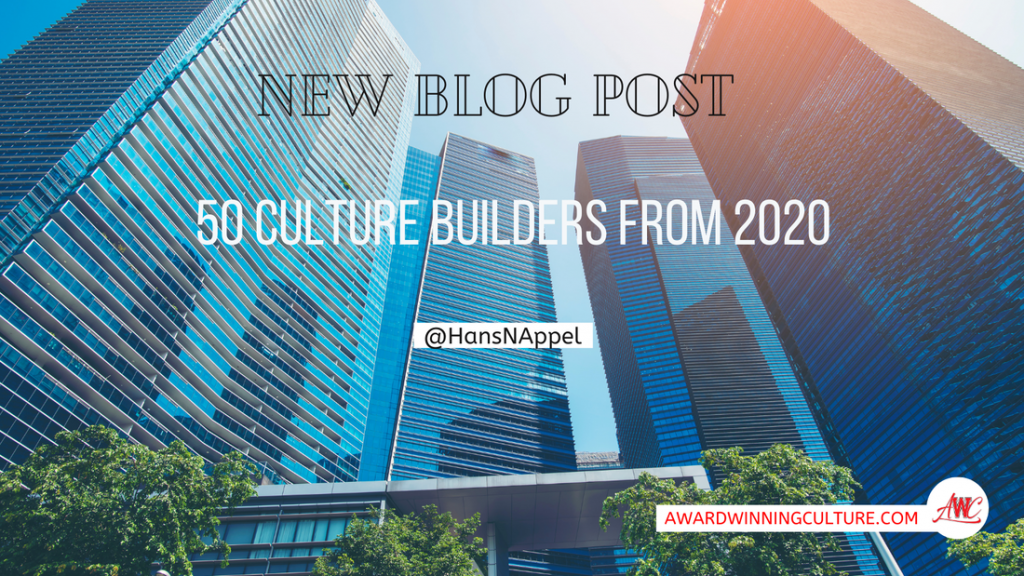 Award Winning Culture Blog – January 3, 2021
Truly humbled and honoured to be listed on Hans Appel's 50 Culture Builders from 2020. I am deeply grateful for his belief in me. Click here to read.
---
Teachers on Fire – January 3, 2021
I had the great privilege to be on live with eight other amazing educators to share our #OneWord2021. Click here to watch. Click here to read about my #OneWord for 2020 and 2021.
---
Teach Better Team Blog – December 25, 2020
A special Christmas day blog post about how spending quality time with family and friends looks different now and how we don't have to wait for special occasions! Reach out anytime! Click here to read.
---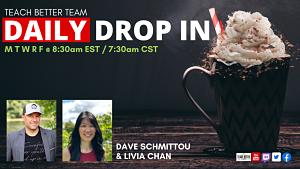 Teach Better Daily Drop In
Teach Better Team's Daily Drop In – December 11, 2020
What an honour to be on live with Dave Schmittou as we discuss self-care, kindness, connections, Canadians, and of course, ringette! Click here to watch.
---
Power of Connections – November 23, 2020
What an amazing conversation with my good friend, Rob Breyer. My heart was truly touched at the end when my two friends share their thoughts about me. Click here to listen.
---
Teach Better Team Blog – November 8, 2020
Blessed to be published on Teach Better Team as part of a Time Management 101 series as I share 6 tips! Click here to read.
---
School Rubric – September 8, 2020
Excited to be sharing our story about Passion Projects during remote learning last spring. Grateful to be published on another site! Click here to read.
---
Share Your Story Series – September 6, 2020
I had the greatest pleasure of speaking with Lindsay Titus about how I see things and people as gifts, my role as an educator, and the power of gratitude and reaching out. Click here to listen.
---
A conversation with Dave Schmittou – August 6, 2020
Elijah Carabajal and I had a great conversation about grading, assessment, and reporting. Click here to watch.
---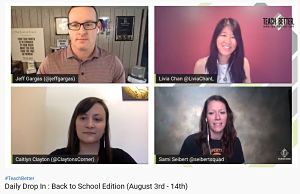 Teach Better Daily Drop-in
Back to School conversations – August 5, 2020
We talk about preparing for coming back to school. Click here to watch.

---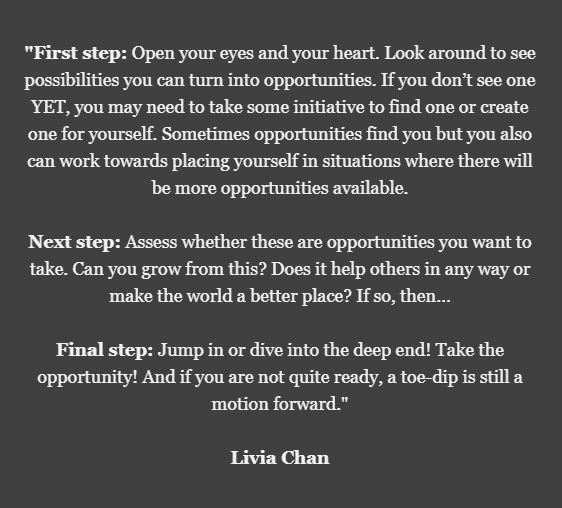 Something Personal, Professional, and Profound – August 1, 2020
It was such a pleasant and shocking surprise when I opened my email to read George's newsletter and see my name! I so appreciated the shout out! Click here to read.
Episode 45: 3 Enlightened Minutes – July 24, 2020
I was given the great opportunity to share what it was like when we reopened schools in June. Click here to listen. My section begins at 22:37 minutes into the podcast. Follow Pav Wander and Chey Cheney on the Staffroom Podcast.
---
Fantastic first time moderating any chat! The process was so much fun – from creating to developing to moderating! Click here to review chat on Wakelet.
---
Podcast Episode #183 – June 21, 2020
What a memorable opportunity to speak with Jeff Gargas and Rae Hughart from the Teach Better Team about my passions! Click here to listen to the podcast.
---
Teach Better Team Ambassador – June 10, 2020
So excited to be named as one of the first Ambassadors in the Teach Better Team's Ambassador program! Click here to learn more and watch the live announcement here.
---
Short Filmmaking Adventures at University Highlands – August 9, 2019
A fun summer adventure co-teaching a summer session course in July 2019. We partnered with our local university, Simon Fraser University. Click here to learn more.