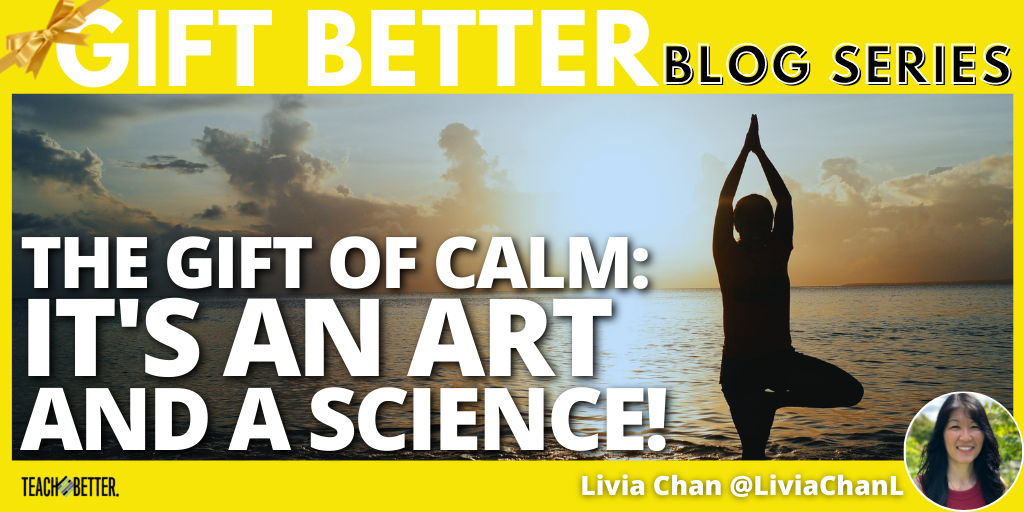 TL;DR:
Control and clarity: With self-discipline, we can control emotions. Have the clarity to see that some things are out of our control.
Appreciation and attitude of positivity: Be grateful for what you have and choose to be positive.
Live and learn: With life experiences, you can see there are things out of your control. Learn from it. Children can learn by watching adults show calmness.
Mindfulness: Be able to see the situation as a moment in time.
For decades, people have used similar words to describe me. I hear the same words over and over again. If I were to create a word cloud with these words, some of the largest and boldest words would be: kind, positive, caring, and calm to name a few. I learned to listen and pay attention to the many humbling words shared about me and started to truly see this as my authentic self. It's what I practice in every interaction, every day. If so many people used these words over decades with consistency, it affirms that I am living in alignment with my core values and beliefs!
I originally called this post the Art of Calm because it is something you can enjoy, improve, and develop in your own way. No two artists approach the same canvas or materials with the same perspective or ideas. Every artist has their own preferred set of tools, viewpoints, and styles of creativity. Teaching is very much an art. Being calm and staying calm is an art but can be a science too like a formula to be followed.
Here are some things that help me stay calm:
Continue reading