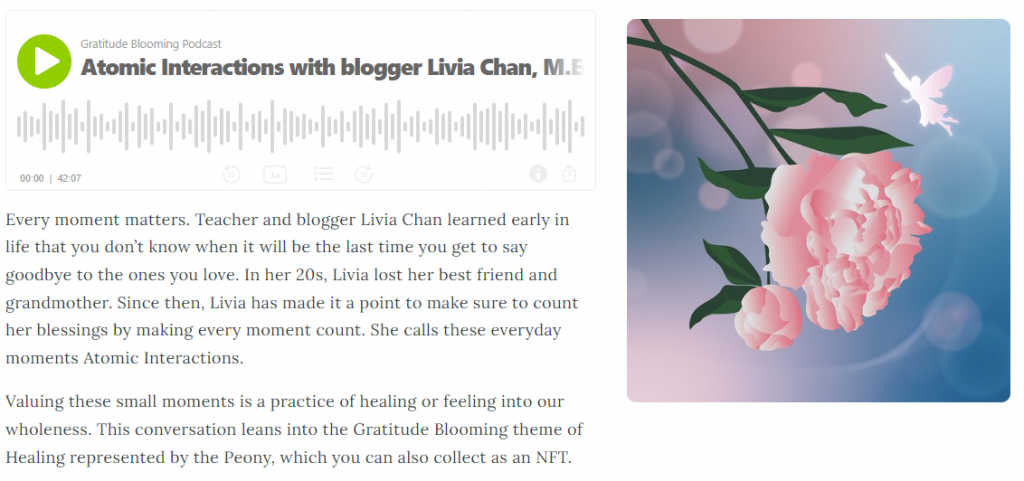 In every atomic interaction, we have an OPPORTUNITY to intentionally UPLIFT others through our love, kindness, and gratitude to help make their day a brighter one.
This is a message that I share often. Why? I believe it to the core of my being and aim to live like the change I wish to see in the world.
I am passionate about making connections…the kind of connections that make imprints on hearts and a lasting impact in lives.
Continue reading