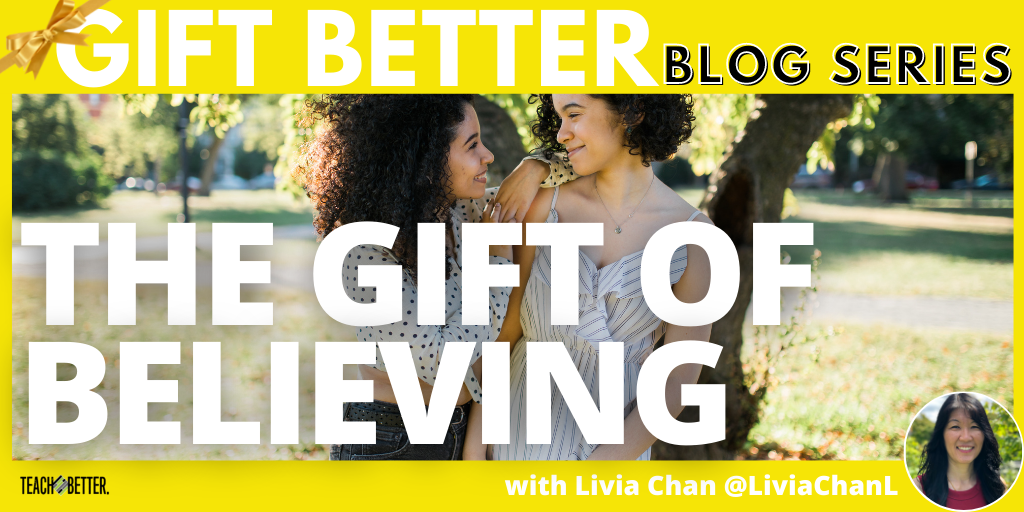 TL;DR:
The imposter syndrome is real for many of us.
Give your gift of believing in others. You have the power to change lives.
When someone believes in you, this is such a gift to receive. While we should have the courage and not need others to believe in us first, the reality is that sometimes we don't have enough courage UNTIL someone believes in us. It can be the spark that moves us along in our journey.
GIVE the gift of believing. Explicitly say, "I believe in you." Students need to hear that their teacher believes in them. It's in us to give. Tips on the gift of believing can be found below.
Believe in others until they believe in themselves. Then believe in them even more.

Livia Chan
Continue reading