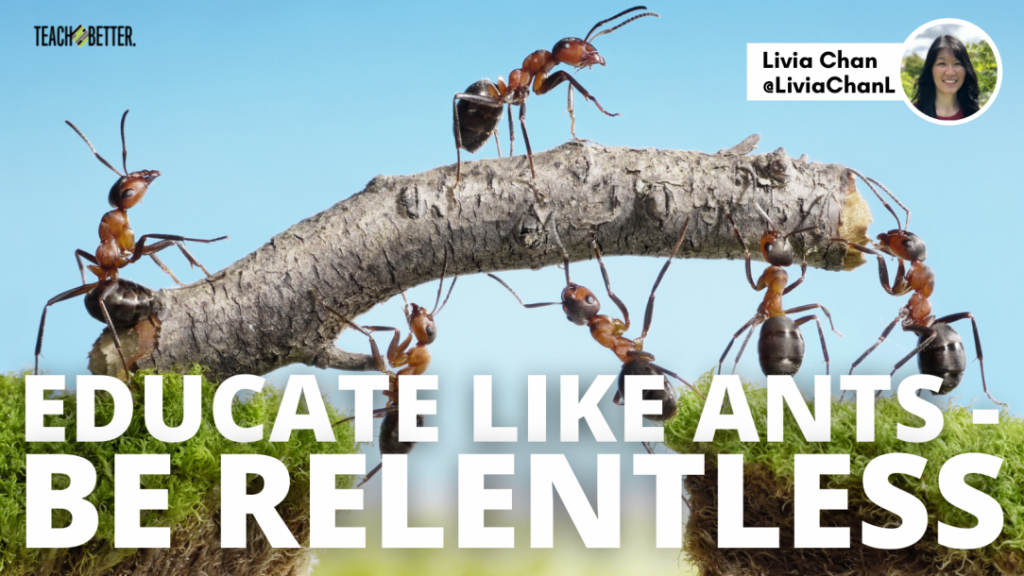 TL;DR:
Ants appear to roam anywhere and everywhere outside but when they come inside your home, their purpose becomes more evident.
Ants are strong and tenacious. Educators can learn by studying them and being more like them. They know their WHY. Do you? If you haven't thought about your WHY in a while, it's time to revisit and rediscover. It will guide your practice and remind you of your purpose and mission.
We need to be more like ants—RELENTLESS! We need to do what we can to support students wherever they are because that's what they deserve.
Educate like ants with intense collaboration and teamwork. Reflect and work on being better so that you and your community can work harmoniously together just like ants.
Continue reading