News3
Staffroom Podcast: 3 Enlightened Minutes – Episode 45 (July 24, 2020) I was given the opportunity to share what it was like when we reopened schools in June. Click here to listen to the podcast.
Twitter chat – moderated #EdAdventures (July 16, 2020) Fantastic first time moderating any chat! The process was so much fun – from creating to developing to moderating! Click here to review chat on Wakelet.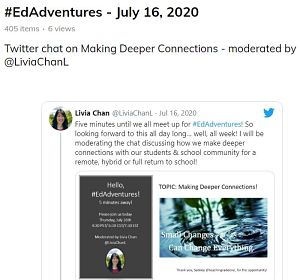 Teach Better Talk podcast – Episode #183 (June 21, 2020) What a memorable opportunity to speak with Jeff Gargas and Rae Hughart from the Teach Better Team about my passions! Click here to listen to the podcast.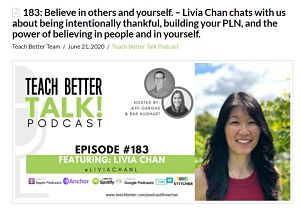 Teach Better Ambassador (June 10, 2020) So excited to be named as one of the first Ambassadors in the Teach Better Team's Ambassador program! Click here to learn more and watch the live announcement here.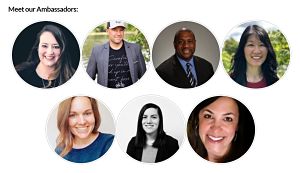 University Highlands Short Filmmaking Adventures (August 9, 2019) A fun summer adventure co-teaching a summer session course in July 2019. We partnered with our local university, Simon Fraser University. Click here to learn more.